So here we are, we have made our first major final for the first time in 55 years. Firstly, the whole nation would like to give our thanks for the joy the squad has brought us over the past month, it's certainly been one to remember. But, it's not over yet.
This team, has already written itself into the history book, yet, just they're just 90 minutes away from superstardom.
8pm 11th July 2021, is the date, Wembley is the location. European Champions is the aim on the pitch, and unmeasured joy is the aim off it.
The country needs this, we've suffered too much. Penalties in 1990, again in 1996, both against the Germans, the Ronaldo wink, Lampard's disallowed goal in 2010 penalties in 2012 against Italy, the let-down of both the 2014 World-Cup and Euro 2016 and finally the heartbreak against Croatia in Russia 2018.
And off the field. How ironic would it be if England had left Europe and then conquered it all within 5 years. Brexit divieded this country for many years and as soon as that finished another crisis arose, the global COVID-19 pandemic. Over 120,000 deaths, millions of lives affected, we've all suffered enough.
We deserve it.
As previously mentioned this is the first major final us English have made in 55 years, meaning this is a first for the vast majority of us English.
However, it isn't the first viewing of football for any. Football is a universal language that the whole word knows and sings, it was made here, in England. It's our greatest gift to the world, and it's about time it comes home.
The squad has proven many many things along the way, but mostly, it's proven most people wrong. When the lineup was announced in the first game, against Croatia, many questions were asked.
Why is Raheem Sterling starting?
Should Southgate even be in charge?
Both questions have been answered thoroughly, Sterling, who grew up under the iconic Wembley arches, has brushed critics aside and performed excellently in every game. Nobody can argue otherwise, he is also now favourite to be awarded the player of the tournament award. Not even his manager would have expected that before the tournament.
As for the manager, he's connected the English people back to their national team, properly. He's made it an honour to play for England once again. The English have always cheered on their side, but never like this before. It's all down to the manager. Many were critical before the tournament, but just like Raheem he's silenced everyone.
Connecting people to the national team sounds easy but it hasn't been for us English, club allegiances have before stood in the way of a united nation, but not this time, not under Gareth, everyone is together as one.
His penalty miss against Germany in 1996 is long gone in people's minds, there's another English team that have captured the nation's hearts, Southgate's Three Lions.
Today will either end up in pure ecstasy or sorrow but one thing for sure, England won't finish a tournament in a typical embarrassing fashion. That's something to be proud of, we're all proud of this English side.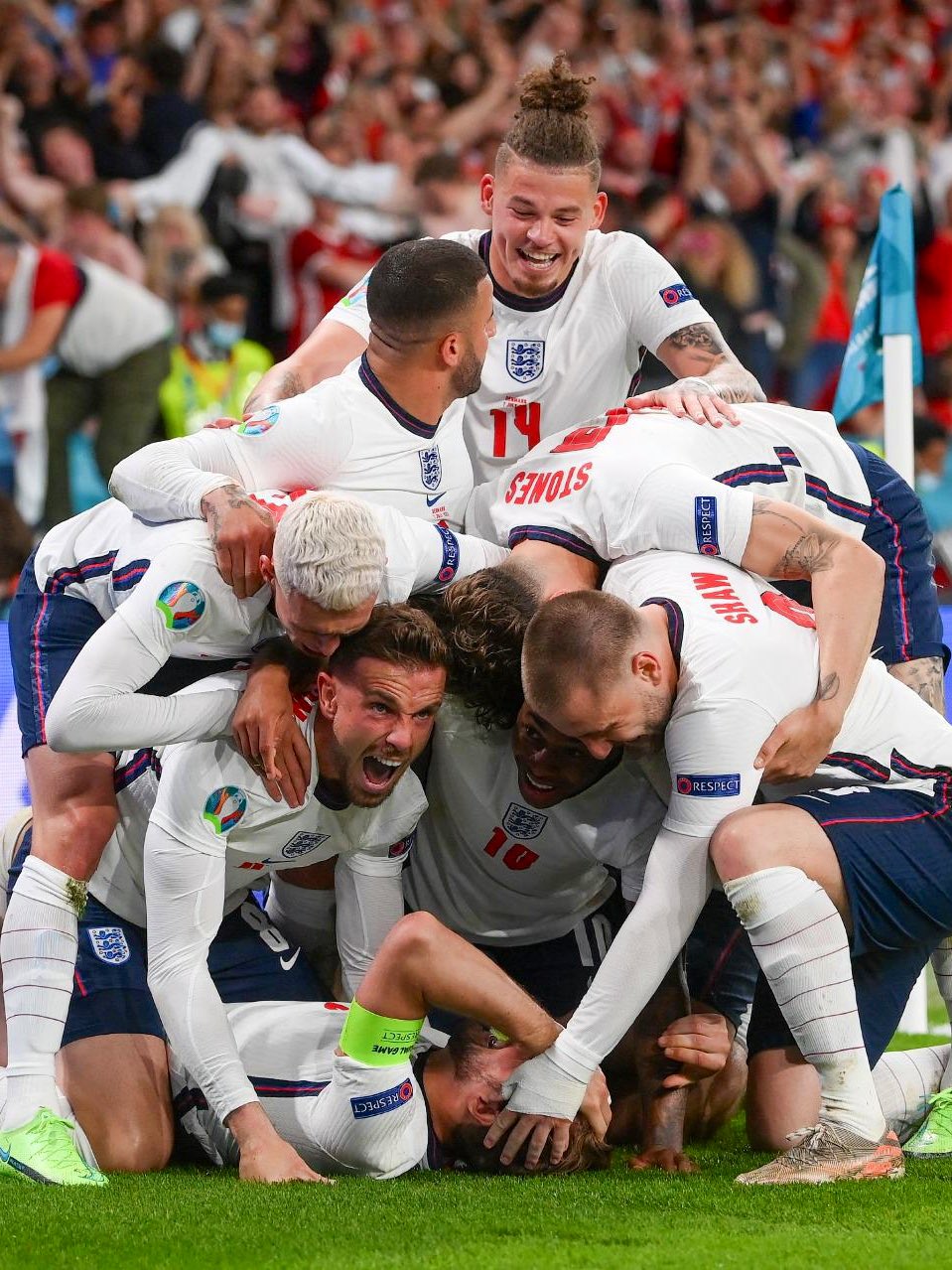 So come on people, wear your face paint, wear your top with pride, hang your flag, sing to Three Lion's, Sweet Caroline and Atomic Kitten, that's the soundtrack to the anthem that Gareth has written.
The lighting seeds have been sew and this Sunday, be proud of team, because this Sunday… it's coming home.